Why Cattani dental compressors?
Exceptional air quality, reliable performance
Clean – expect only pure, oil-free, hygienic air, and every tank has a food-grade resin inside coating, which not only helps protect the patient but also the work you are doing for them, as well as the equipment itself. The patented, low-friction components also reduce the need for maintenance and prolong the lifespan of the unit.
Reliable – our dental compressors run and run. You can have confidence in their superior design, mechanical precision and robust components. Our compressors are easy to install and require minimal maintenance.
Versatile – we cater for every scenario, from single-chair practices to dental schools and hospitals – and CAD/CAM milling. We also offer sound reduction options where the plant is in close proximity to treatment and staff rooms.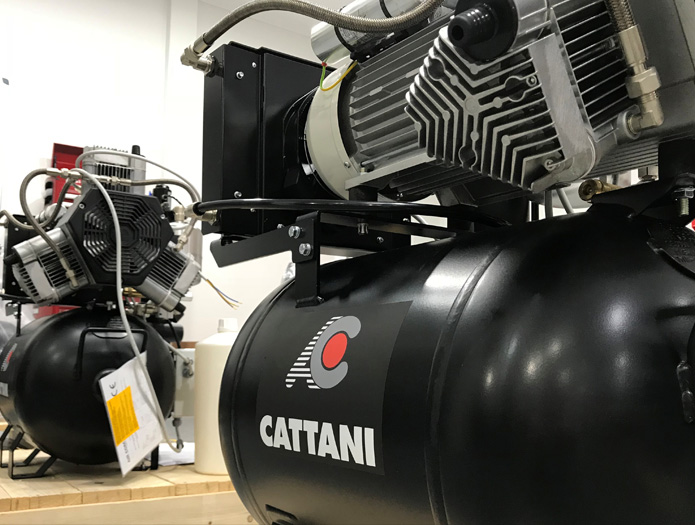 - If you need air for milling, Cattani's CAD/CAM range is unsurpassed
- Robust and reliable – every Cattani unit is made from only the best quality parts
- Extremely durable – hence minimal maintenance
- Optional acoustic hood helps reduce noise
- Internal coating ensures patient safety and quality air