What you can't see can hurt you: The importance of dental suction system disinfection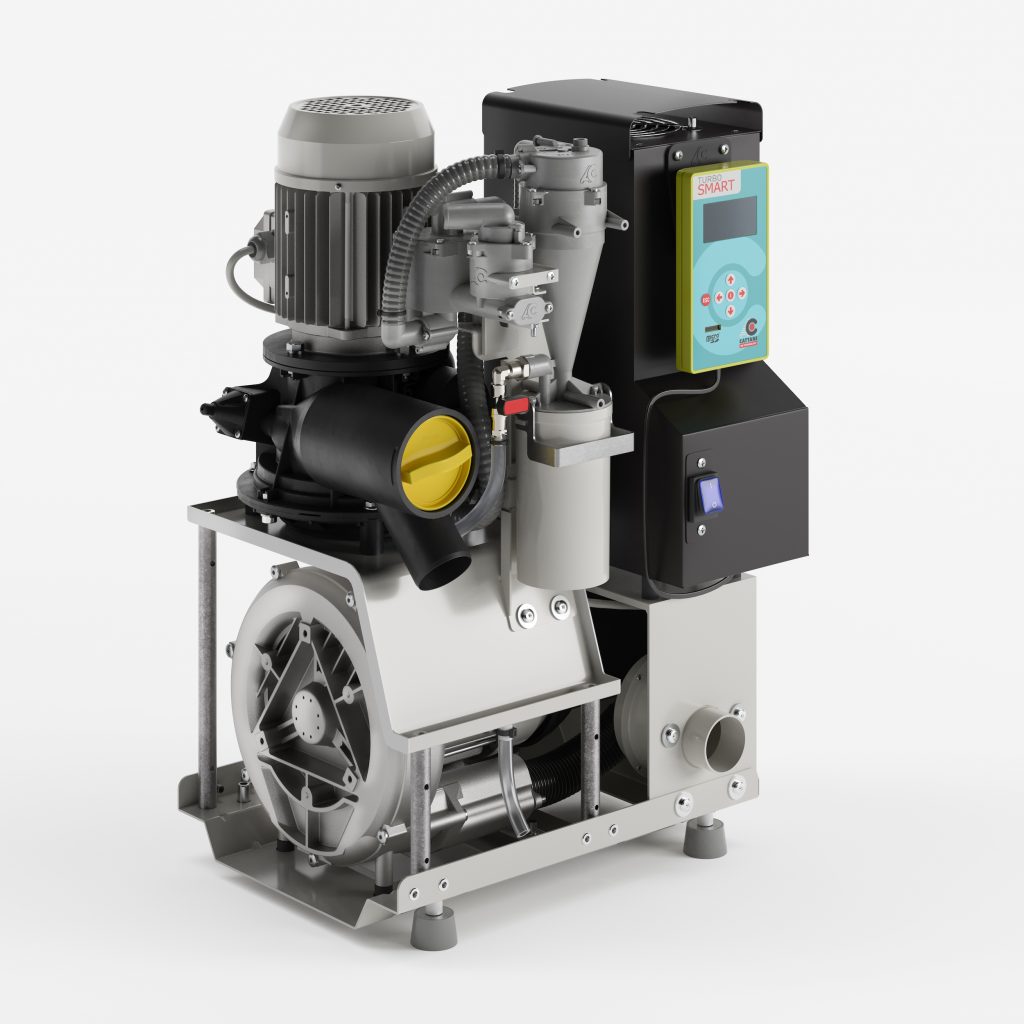 (This article was originally published in Bite Magazine.)
When setting up a new dental practice, dentists often focus on the visual aesthetics of the facility, with the dental plant room commonly emerging as an afterthought. However, it is important to consider those supporting the operation of suction systems, especially when it comes to infection prevention and control.
This significance can be illustrated through a recent case at a large-scale dental facility (200 chairs), where abnormalities were detected within the separator tank filters of the suction units.
Concerns raised:
1. Abnormal volume of deposit trapped in the filter.
2. Potential system performance issues due to filter obstruction.
3. Risk of the bacterial exposure.
4. Risk of pipework blockage from excessive build-up of colonising microorganisms.
What product was the facility using to maintain the suction system?
The facility was using a multi-step (week 1 and week 2) dental suction cleaner, whereas Cattani recommends a one-step solution. The service technician noticed significant irregular filter build-up, which may indicate:
- a breakdown of infection prevention and control processes, such as incorrect dilution of the solution, and/or
- the product ineffectively managing microorganism growth.
What is the difference between Cleaning vs. Disinfecting?
There is a common misconception that cleaning and disinfecting are the same thing, but they are certainly not. It is important to differentiate the two by starting with the manufacturer's label.
Disinfectants are a substance that is recommended by their manufacturer for application to an inanimate object (such as a medical device) to kill microorganisms.
"Understanding the difference between cleaning and disinfecting is critical, as it may determine the occurrence of excessive microbial growth. This should not happen with the correct use of a manufacturer recommended disinfectant and will help ensure suction system performance."

Mark Humphries | Group Technical Manager, Cattani Australasia
As shown in the "Before" image, whilst it is normal to have some residue, the unusually high volume of build-up in the image above suggests a breakdown in the suction system maintenance process.
The significant deposit reduction in the "After" image can be attributed to an improved disinfection practice by using the manufacturer's recommended product, PULI-JET Gentle 2.0 non-foaming dental disinfectant.
Based on its success, the large-scale facility switched to PULI-JET Gentle 2.0.
PULI-JET Gentle 2.0: Key Benefits
Cattani offers the PULI-JET Gentle 2.0, a non-foaming disinfectant from the Magnolia range, designed to clean and disinfect dental suction lines. 
It also offers highly significant benefits such as surfactant capabilities to help cover more areas of the lines for effective disinfection, and the anti-scaling agent which helps minimise mineral deposits in the pipework and the suction system.
To learn more about how Cattani disinfectant solutions, call us on 

+65 6708 7434

 
---