Description
Suction System
Turbo SMART A
Turbo SMART is a semi-wet suction system with inverter control. It is our most powerful suction system for its compact size. Amalgam retention is optional with our SMART Suction range.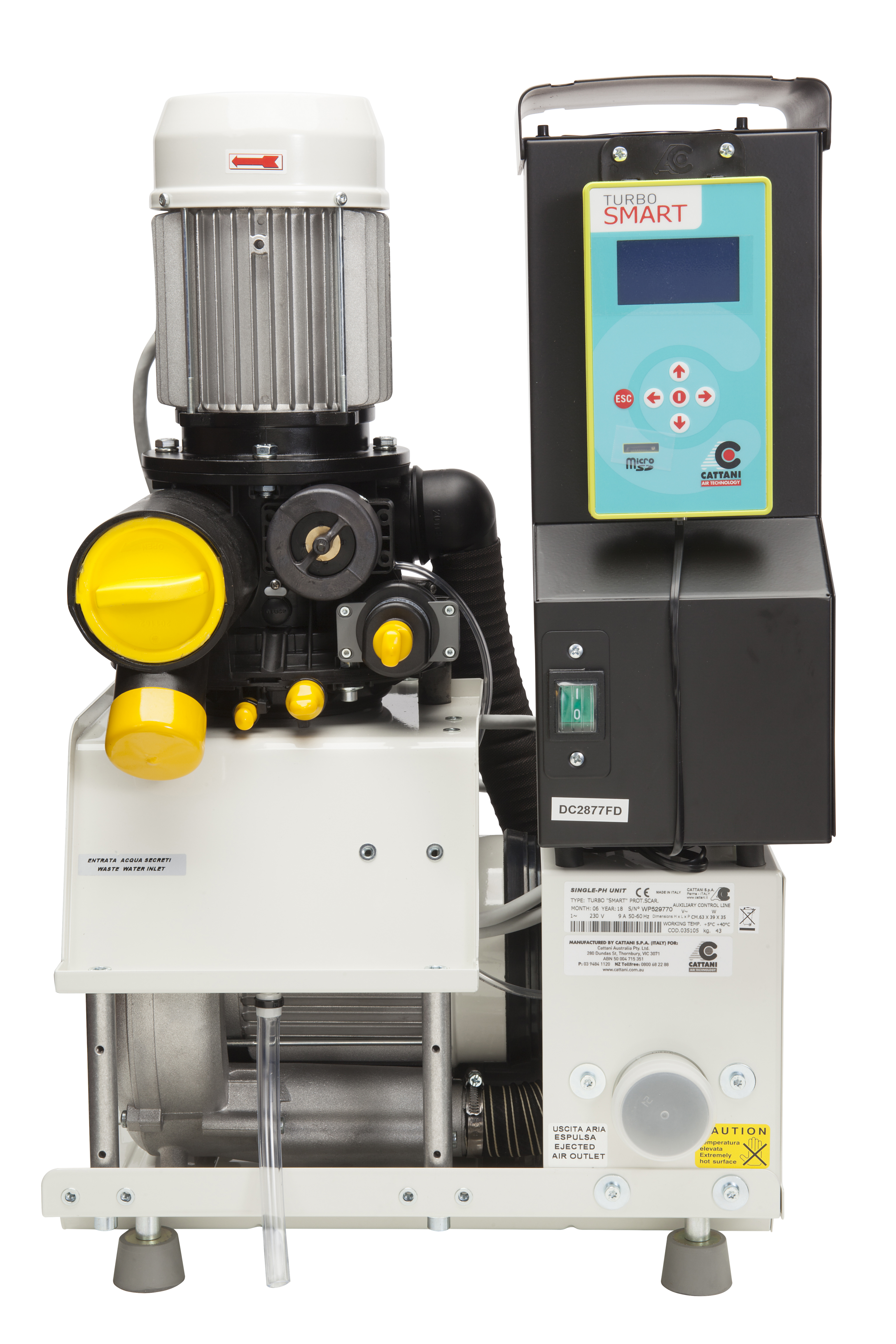 WHY INVERTER CONTROL?
INTELLIGENT EFFICIENCY SAVES ENERGY
Inverter control optimises performance and efficiency.
The principle is simple: the inverter is an electronic control that can vary the speed and therefore the output of the suction motor. It adjusts the power used to suit the actual requirements of the clinic - no more, no less.



RESPECT THE ENVIRONMENT
WORLD LEADER IN AMALGAM SEPARATION
Cattani Hydrocyclone at the forefront of amalgam retention technology. Our Hydrocyclone separator uses no extra power. Respect the environment by having a Hydrocyclone amalgam separator as part of your semi-wet suction package.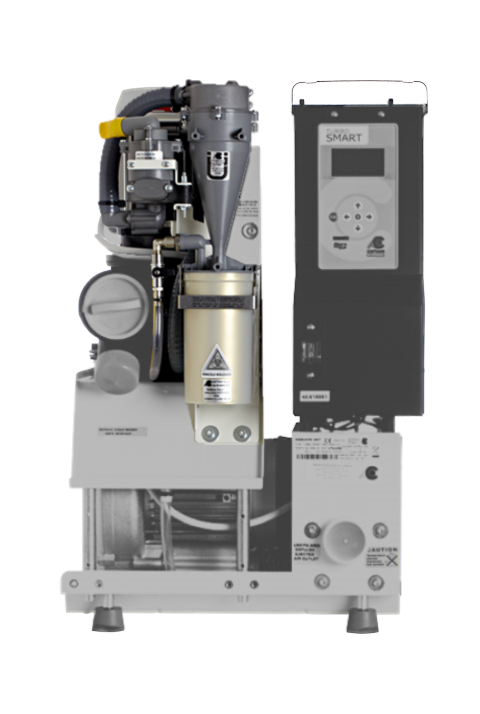 TECHNICAL DATA
ITEM CODE
C-100000
NO OF SEATS
2-3
POWER
1PH, 7 A, 1.45 kW
HEIGHT MM
645
WIDTH MM
400
DEPTH MM
330
WEIGHT KG
36
SOUND OUTPUT dB(A)
69
MAX AIR FLOW 1/min
1400
MAX VACUUM FOR
CONTINUOUS OPERATION mBar
210
HYDROCYCLONE
AMALGAM RETENTION
NO
Magnolia Antifoaming Disinfectant tablets reduce foaming in suction systems created by blood and mucus, as well as releasing a disinfectant that dissolves throughout the day.