Description
Suction System
Multi SMART Range
Cattani T3, T4 and T5 Multi SMART suction systems, with and without Hydrocyclone amalgam retention, are designed to serve from 12 to 20 chairs, with built-in redundancy. All come with inverter control as standard. HEPA filters can be added if needed. (All images displayed are of units with amalgam retention.)
For our full range of Multi SMARTS, please refer to our catalogue.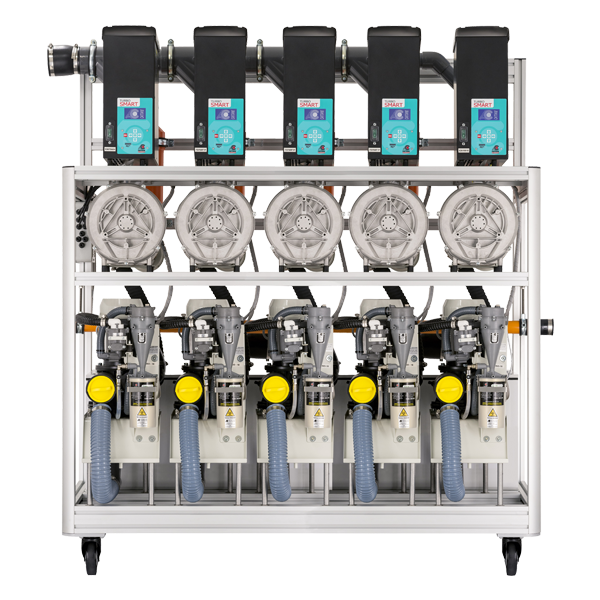 MADE TO ORDER
MULTI SMARTS ARE A GREAT SOLUTION FOR LARGE PRACTICES
Cattani multi-chair suction systems have limited space in mind.
The T3 is designed for up to 12 chairs, the T4 for 16 and the T5 for 20. That's a lot of dentistry, but our specially built frames house that capacity in a very small footprint, and that also includes built-in redundancy.