Cattani Asia divisions arrive in Melbourne to strengthen commitment to world-class quality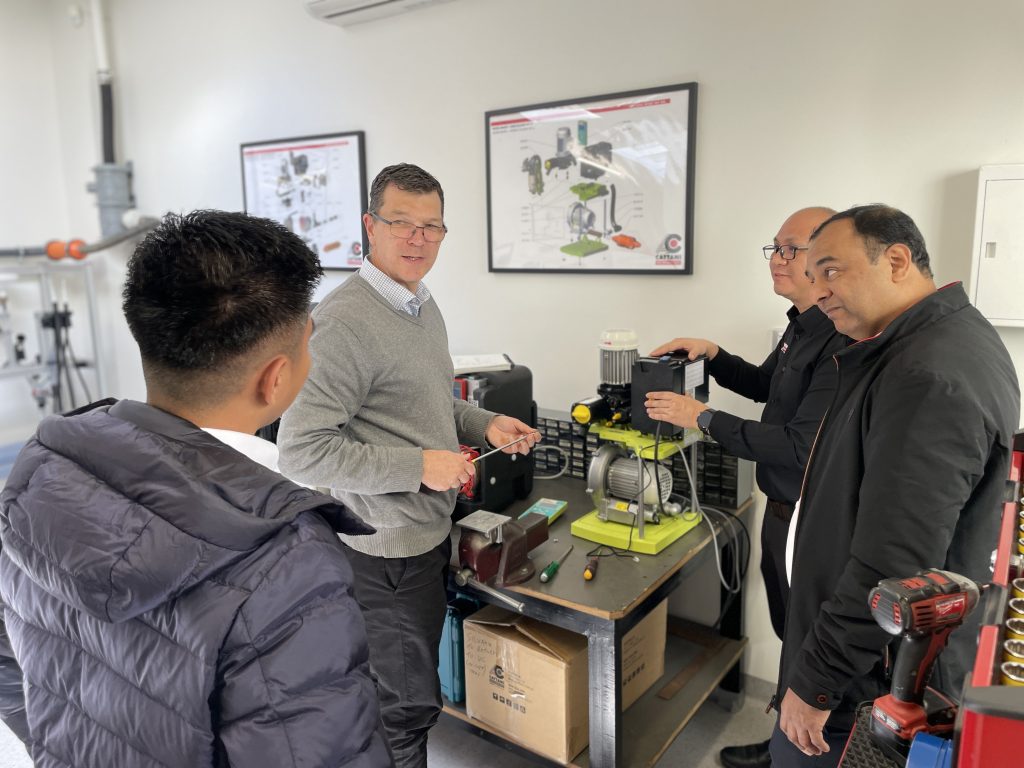 The artistry and precision of our dental air technology result from the hard work of generations of the Cattani family in Parma, Italy. With its refined form following its innovative function, the craftsmanship is reinforced by Cattani's total commitment to pursuing 100% reliability. This overall value is continuously supported by our respectable teams at our Cattani Asia offices, who have long waited for their return to Australian shores.
The Cattani Australasia team were honoured to welcome back some of our valued Cattani Asia team members, Thong Ming Chuin, Lee Fook Sung, and Jasbir Singh, marking Cattani Asia's first visit to the Cattani Australasia head office since the COVID pandemic.
With the past success of large-scale projects such as the 200-chair installation at Western University in Thailand, Cattani is continually developing new relationships in the Asia region. To strengthen ties with our partners in Asia, the Cattani Australasia team travels throughout the year to meet with partners in Asia, and Cattani Asia branch representatives also visit Australia to enhance their technical knowledge in our latest innovative solutions.
During this visit by the Asia team members, our Melbourne technical team took the opportunity to conduct sales and technical training with the group. Most importantly, we took this opportunity to celebrate our Cattani end-of-year dinner together after being apart since 2019.
At Cattani, we have worked tirelessly to build and maintain a global reputation for our world-class craftsmanship.
---