Description
Up to 24 Chairs
Clean, reliable, versatile
Cattani dental compressors can be relied on for high performance and consistently deliver clean, dry, oil-free and hygienic air.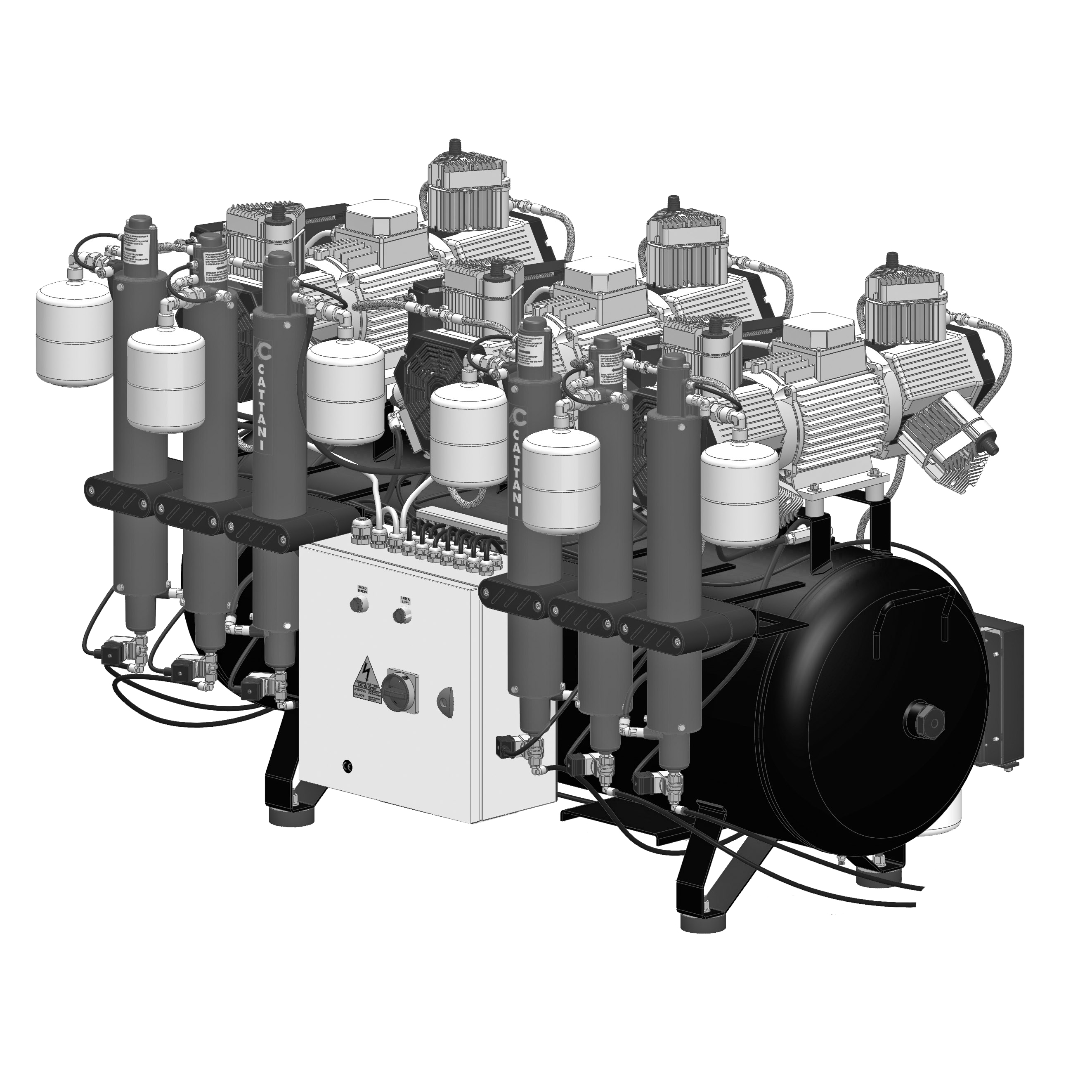 CATTANI COMPRESSORS
THE ULTIMATE IN RELIABILITY
Clean – expect pure, oil-free and moisture-free air, and every tank interior has a food-grade resin inside coating. Low-friction components mean less maintenance and a longer lifespan for the unit.
Reliable – Cattani Asia is confident in the superior design, mechanical precision and robust components of our high-performance compressors. They are easy to install and require minimal maintenance, and come with a 3-year warranty.
Versatile – Cattani Asia caters for everything from single-chair practices to dental schools and hospitals – and CAD/CAM milling. There is also an acoustic hood to help reduce noise.



TECHNICAL DATA
NO OF SEATS
24
POWER
3PH, 400V, 29.1 A, 13.5 kW


5 pin socket with neutral required

HEIGHT MM
1100
WIDTH MM
1800
DEPTH MM
1100
WEIGHT KG
394
SOUND OUTPUT dB(A)
82.5
MAX AIR FLOW AT 5 BAR nl/min
1428
TANK SIZE (litres)
300