VIDEC 2019 a great success
Cattani Asia was honoured to be a part of the 12th Vietnam International Dental Exhibition and Congress (VIDEC) in Hanoi in September 2019.
Respected dealer Dentwin was the generous host of Cattani Asia at the exhibition, providing space for us on their stand and introducing our team to dentists from all over Vietnam. We were happy to see a lot of interest in our compressors and suction equipment at the VIDEC show. Our thanks to the Dentwin team for their support.
Pictured on the Dentwin stand is Cattani Asia Technical Support Specialist Lee Fook Sung and Muhammad Nejim.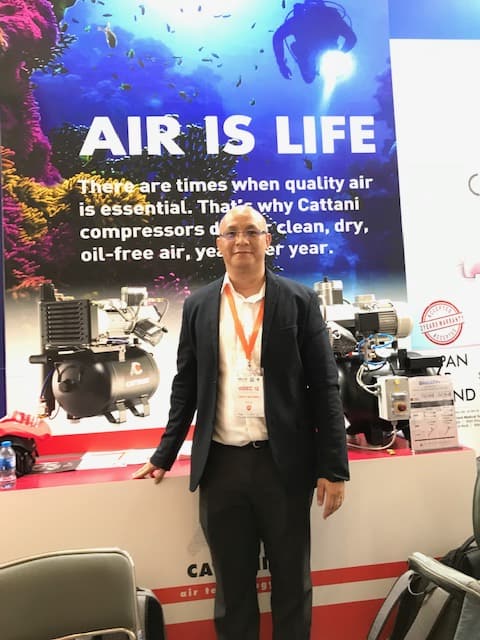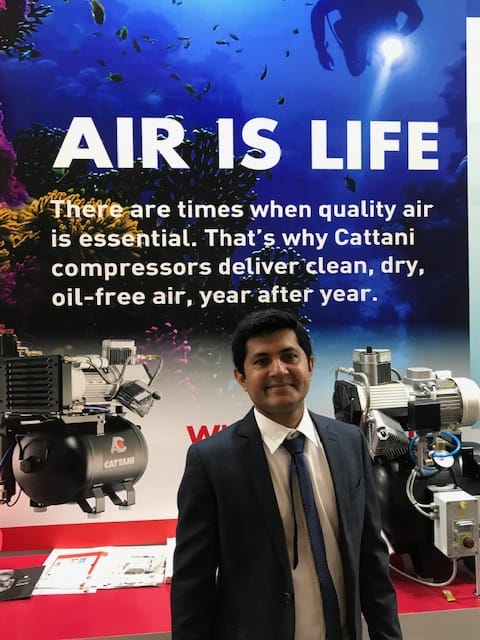 ---