Cattani suction - reliability and consistency
Cattani provides optimal suction performance in every clinical situation
Economical – with SMART suction, energy consumption drops significantly – and so do your energy costs – thanks to Cattani-pioneered inverter technology. There is no wasted energy in the form of extra power consumption and heat, and no unwanted fluctuations in air flow common to other systems.
Smart – the inverter control senses exactly the real-time requirements of your practice, from the number of chairs in use, right down to the size of the suction tip and the amount of fluid being aspirated, and adjusts the speed and output of the unit to ensure a consistent air flow.
Flexible – there is a system configuration for every clinic, from a single chair up to hospital and university set-ups. "Plug and play" parallel installation also provides built-in redundancy to protect surgery workflow. With inverters monitoring suction demand in harmony, running multiple parallel systems has never been so simple.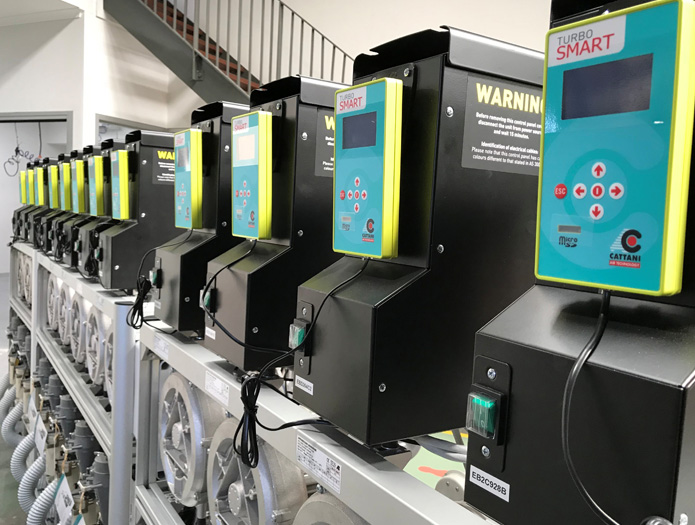 - Suction is consistent thanks to inverter technology, no matter how many chairs are in use
- Inverter technology cuts electricity costs, with no wasted power consumption or heat
- Easy to add parallel units and built-in redundancy protects surgery workflow
- Hydrocyclone amalgam retention optional and easily retro-fitted
- Digitally upgrade your Turbo SMART A to Turbo SMART B and double the suction capacity
- Acoustic cover reduces noise levels, or opt for a SMART Cube and cut the noise by half
- Generous 3-year parts and labour warranty